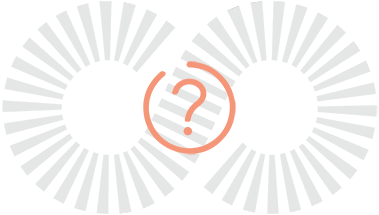 WHY YOU SHOULD RECYCLE TEXTILES?

The EU textile industry generates around 16 million tons of waste a year. Much of this waste is dumped or incinerated, with a high environmental impact and high costs. Valuable resources are also lost, which can be prevented when recycling waste.

Most of the clothes and textiles used can be reused and recycled. You can help reduce the amount of clothing and textile waste that, if not reused or recycled, goes to landfills or is incinerated.

When it is possible to reuse clothes. There are also various ways to recycle waste textiles, and in the main cases, it turns into rags or fibers from which new products can be created.

WHAT ARE THE BENEFITS OF TEXTILE REUSING AND RECYCLING?

• Provides cheap clothing for low-income households around the world.
• Contributes to the achievement of the directive goals by 2025 to increase the preparation for reuse and recycling of household waste to at least 55% by weight.
• The need to create more landfill space is reduced.
• Reduces the pollution created by the incineration of waste textiles.
• Textile recycling saves the environment tons of chemicals, waste products and wastewater used in the clothing industry.

WHAT CAN BE RECYCLED?

Any clothing and textiles, as long as they are dry, can be reused and recycled.

Even if the textile is dirty, torn, too worn or obsolete, it can be used in the recycling industry, so do not throw it away.

Only textiles that are wet (and moldy) or have been contaminated with hazardous contaminants (e.g. petrol) cannot be recycled.

CAN SYNTHETHIC TEXTILES BE RECYCLED?

Yes, it can. All fabrics can be recycled if they are not contaminated with grease or other hazardous contaminants.

HOW TO RECYCLE TEXTILES?

Almost all used clothes and textiles can be reused or recycled: most are reused as clothing; another part is turned into industrial towels for polishing / wiping and part of the textile waste is processed into fibers, which are used in new products.
The textile reuse and recycling sector includes activities such as collection, processing, distribution of all types of used clothing and textiles.
The process of collecting clothes and textile waste covers all possible sources such as: households, health care institutions, hotels and other enterprises that use large quantities of textile products. These are mainly used clothes, cotton, nylon, denim, wool and linen, which have already passed through the consumer market and are recycled again, and become a product for the consumer market.
Other sources of textile waste are residues or by-products of the textile, optical and cotton industries. They are used in the automotive industry, furniture, mattress production, coarse yarn, paper industry and others.
Processors sort and treat used clothing and textiles. In the sites where the collected clothes and textiles are sorted, the items are processed into large bales, which are handed over for recycling.
Used clothes or textiles can be cut and turned into cleaning rags for industrial, commercial and other end customers.
Another part of them is recycled into fibers, which are again used for the production of clothing, textiles and other products.

WHERE YOU CAN HANDOVER TEXTILES?

• Look for containers for separate collection of textiles in your city.
• Some clothing stores that accept back second-hand clothes.
• Check for companies that collect, accept and recycle textile waste – the website of the EEA has useful information: www.eea.government.bg
• Get involved in initiatives for separate collection of textile waste.

INTERSTING FACTS:

• Contaminants found in wastewater generated by cotton washing contain lead, zinc and other heavy metals.
• Most recycled rags for wiping and cleaning are made from recycled textiles that have been diverted from landfills.
• Cotton used in the production of towels is the most pesticide-dependent crop in the world.

WHAT I CAN'T CONVAY?

Only textile items can be recycled.

Please do not hand over electronics, mattresses, mixed waste or other non-textile items. See the list of recyclable materials.